CIS-Freight GmbH
Welcome to the CIS-Freight GmbH, your private and independent logistics provider. With our "railway logistic solutions" we are able to serve customers in a variety of areas. We are here for you if it comes to complete processing of the most demanding and complex transport and logistics solutions.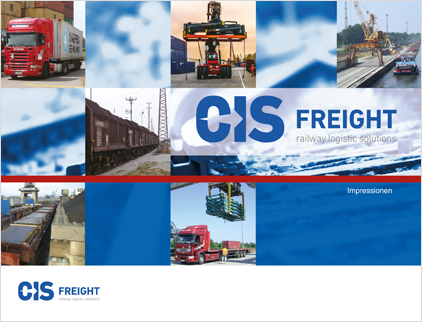 Company / Company presentation
CIS Freight GmbH introduces itself. Our company presentation can be downloaded here:
Company presentation (PDF)
Since the establishment of CIS Freight GmbH the focus of business activities has been the rail. Single wagonload traffic, transports in groups of wagons / trains and intermodal complete solutions play an important role with the involvement of terminal logistics. Read more
---
Our services
Our services vary from the chartering of containers and railway wagons, to abnormal or heavy loads with or without oversize.
As a specialist for complete handling of the most demanding and complex transport and logistics solutions, we are there for you. So that you can concentrate on your core competencies. Read more